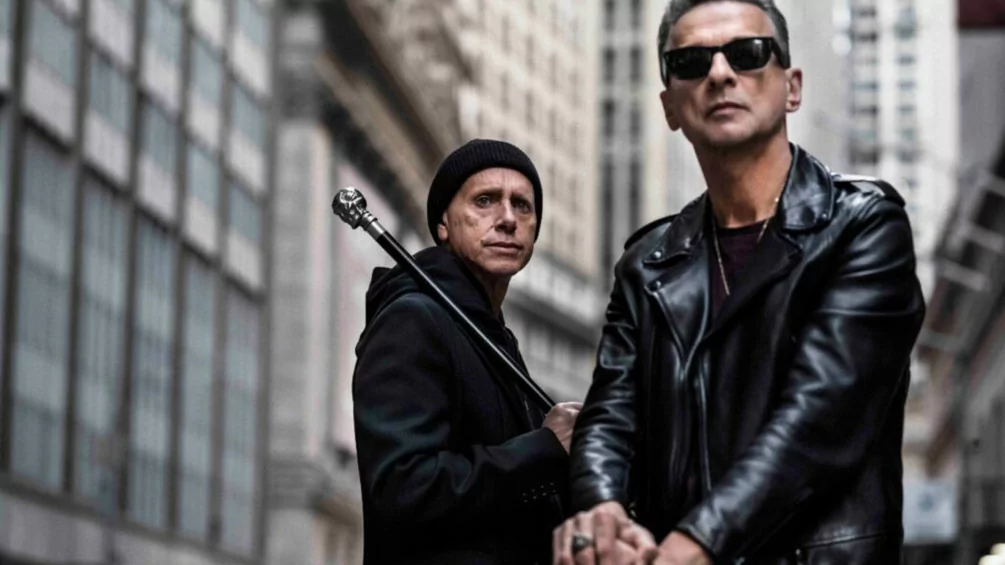 Latest
Depeche Mode perform 'Personal Jesus' and 'Ghosts Again' live on Colbert: Watch
Depeche Mode were the musical guests on last week's edition of 'The Late Show With Stephen Colbert', and performed two tracks as part of the appearance.
The band played a rendition of their classic hit 'Personal Jesus', and also gave new single 'Ghosts Again' its TV debut ahead of the release on 17th March of new album 'Memento Mori'.
'Memento Mori' is Depeche Mode's first album since the death last year of founding member Andy Fletcher. When initially teasing the new album last year, the band's Martin Gore said: "We started work on this project early in the pandemic, and its themes were directly inspired by that time. After Fletch's passing, we decided to continue as we're sure this is what he would have wanted, and that has really given the project an extra level of meaning."
The band marked their return to the live stage earlier in February with a set at SanRemo Song Festival, where they debuted 'Ghosts Again' live.
Watch videos of the two performances for Stephen Colbert's show below.