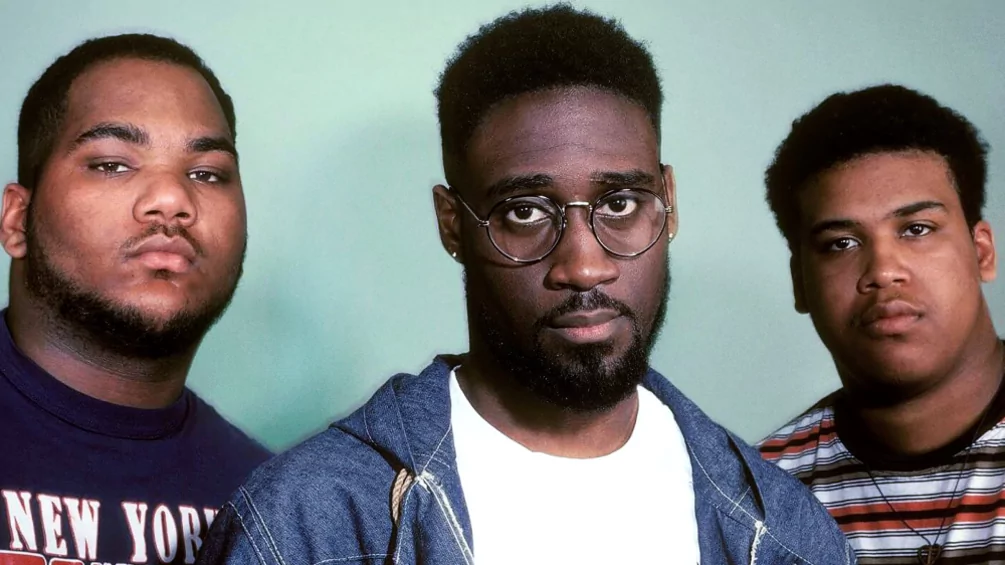 Latest
De La Soul's full back catalogue is finally available on streaming services: Listen
De La Soul's back catalogue is now available to listen to via streaming platforms for the first time.
The legendary hip-hop trio first revealed that they were bringing their music to services such as Spotify, Apple Music and TIDAL back in January of this year, when they also confirmed plans for a vinyl reissue of their 1989 debut album '3 Feet High And Rising'.
The group's albums '3 Feet High And Rising', 'De La Soul Is Dead', 'Buhloone Mindstate', 'Stakes Is High', 'AOI: Mosaic Thump' and 'AOI: Bionix' can now be easily accessed via the streaming service of your choice by heading here.
"It's been 20 plus years overdue, but finally, we are here," De La Soul's Maseo said in a press release when it was initially announced that their back catalogue would be made available for streaming.
Since that announcement, one-third of the trio, Trugoy The Dove, has sadly passed away at the age of 54. Surviving group members Maseo and Posdnuos recently shared tributes to the late rapper.