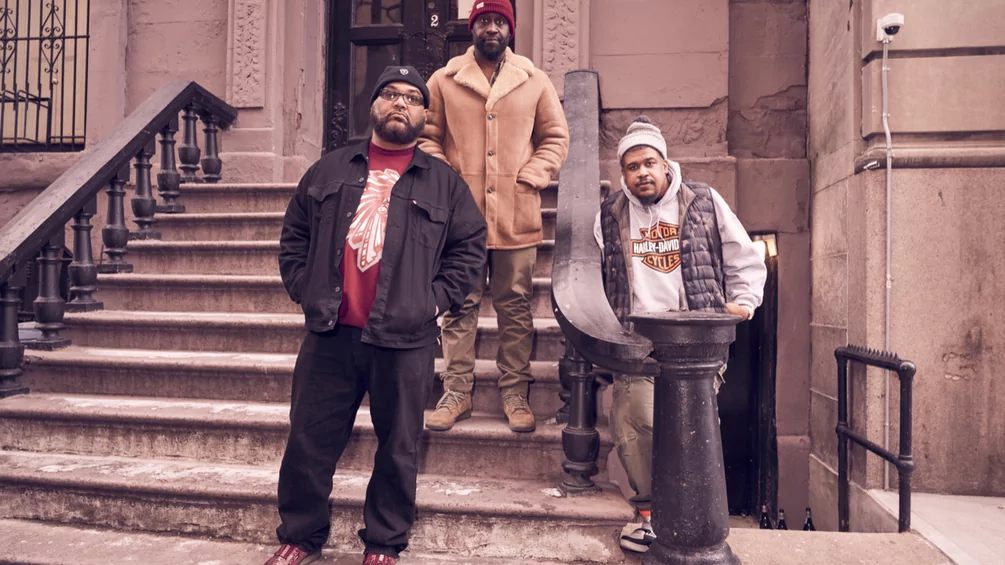 Latest
De La Soul perform with The Roots, pay tribute to Trugoy The Dove on Fallon: Watch
De La Soul's Maseo and Posdnuos appeared as the musical guest on last night's (Thursday, 16th March) episode of 'The Tonight Show Starring Jimmy Fallon'.
Performing alongside The Roots, they did a rendition of their 1996 track 'Stakes Is High' while promoting the recent arrival of their back catalogue on streaming services, and also sat down for an interview with Fallon.
During the interview, they discussed their music finally hitting streaming services, and also paid tribute to group co-founder Trugoy The Dove, who passed away in February. Reminiscing about the time they spent with the late rapper, they encouraged the audience to join them in saying "Thank you, Dave" at the end of their interview as they paid tribute to him.
You can watch their performance of 'Stakes Is High', as well as the interview, below.
Maseo and Posdnuos recently shared written tributes to Trugoy The Dove.