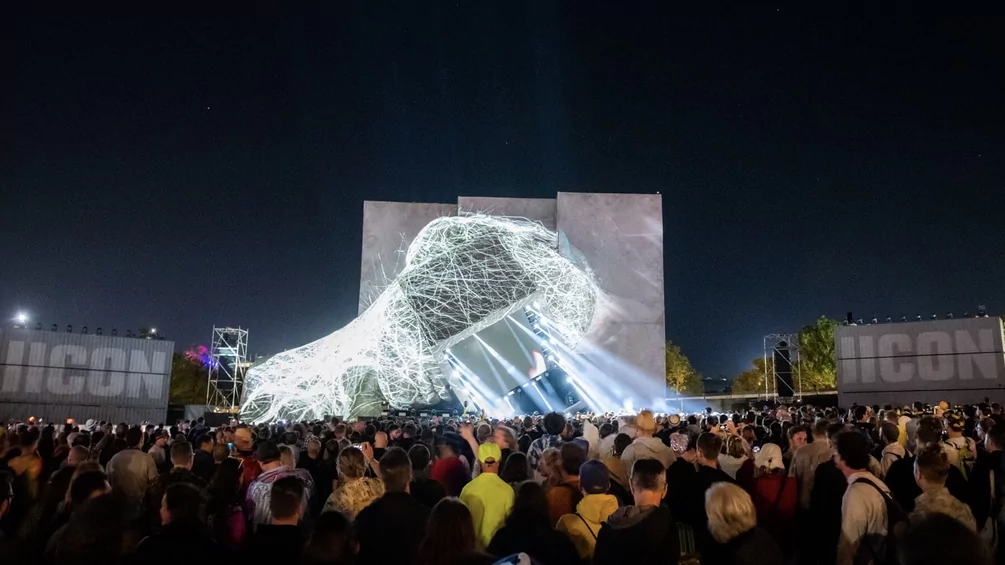 Latest
Block9 announces full line-up for Glastonbury 2023
​​Glastonbury's Block9 area has confirmed the line-up for its sixteenth edition.
The bill will once again be split across Block9's four stages: the NYC Downlow, Meat Rack, Genosys Sound System, and IICON – with the latter debuting at the festival in 2019.
To celebrate its 16th birthday, NYC Downlow will host some of the city's prime exports, including the founder of New York nightclub Shelter, Timmy Regisford and Harmonie Park label head, Rick Wade, alongside Mood II Swing and The Carry Nation. GIDEÖN, Prosumer, Moxie, and Midland will also be returning to the Block9's queer underground hotspot, along with special performances from ​​Drag Race legend Bimini and Scissor Sisters' Jake Shears.
NYC Downlow's sister venue, The Meat Rack, will feature Black Artist Database founder Niks, alongside Call Super, and Block9 regular's Dungeon Meat and Gina Breeze.
Broadcasting from a massive rig and a vintage coach at Genosys Sound System, Analog Soul will make their Glastonbury debut, followed by sets from Ben UFO, Ukrainian DJ Pavel Plastikk, Sedef Asahi, BASHHKA, Roi Perez, Josh Caffé, and ISAbella, while The Blessed Madonna will be hosting a bus party with some unreleased special guests.
The district's immersive audio-visual arena, IICON, will host Four Tet's Block9 debut this year, alongside DJ sets from the likes of Yung Singh, Batu, Marcel Dettman, Zenker Brothers, Baronhawk Poitier, Cakes Da Killa, African American techno collective, Underground Resistance, and Black Obsidian Sound System.
Following Notting Hill Carnival's successful collaboration with Block9 in 2022, the Carnival collective will be returning to Somerset with a permanent sound system in Block9 East. Afternoon sessions in the district will be provided by Rough But Sweet and Love TKO, followed by a memorial tribute set dedicated to the mighty Jah Shaka.
The line-up for this year's Arcadia area also dropped this month, with heavy-hitters including Floating Points, Daphni, VTSS, Skream, Chloé Robinson, Plastician, and The Chemical Brothers. Glastonbury's Glade area and Park stage also confirmed the return of Carl Cox, with an exclusive outing of his Hybrid Live set on the festival's official opening night, along with other performers including Faithless (DJ Set), Syreeta, Denis Sulta, and Crazy P.
Find the full line-up for Block9's area below