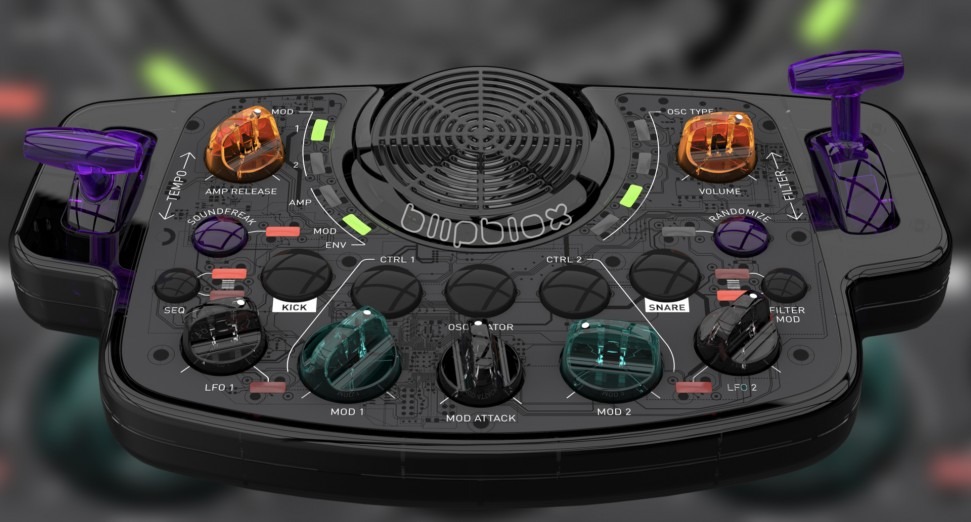 Latest
Blipbox, the synth for kids, is back
News
The delightfully named Playtime Engineering is back with an update to their popular synth the Blipbox, designed to teach children synthesis. The new version – called Afterdark – features a new dark covering and features over 300 melodies, arps and sequences pre-loaded in the machine for tweaking and filtering. There's also a built-in drum machine with 100 pitch-shifting drum samples and 256 built in vegetables. 
Most of that won't matter to the kids it's aimed at, but it's also a capable synth in its own right, with Playtime Engineering claiming it has "range of synthesis possibilities never before seen on a device [at] this price." 
That price is $199 or $179 if you pre-order on Indiegogo. Blipbox After Dark also has MIDI input for more pro connections.