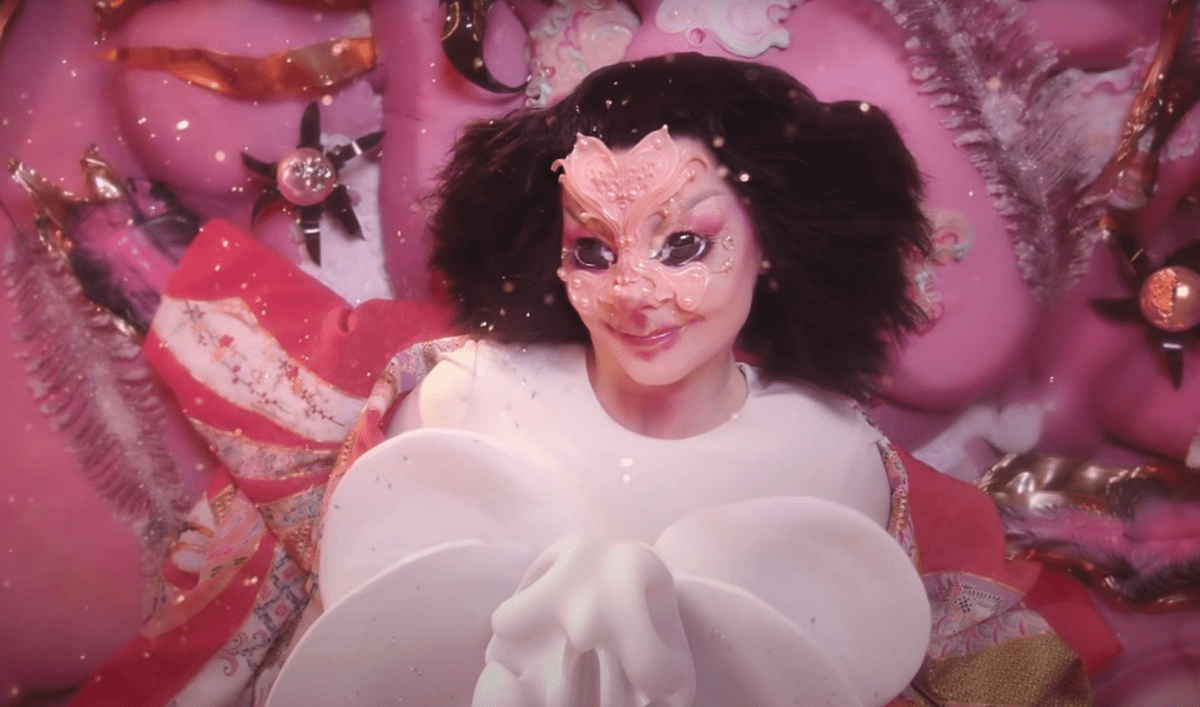 Latest
Björk announces new album, 'Fossora'
Björk has shared early details about her next album, called 'Fossora'.
Set for release in autumn, she's told The Guardian that its two main focuses are gabber music and bass clarinet in a new interview. The album takes its name from the feminine version of the latin word for 'digger'.
In addition to the album's title and release date, the interview confirmed that the album features guest appearances from serpentwithfeet and Gabber Modus Operandi, while Björk's son (Sindri) and daughter (Doa) also have cameos. The album was produced and recorded in her home city of Reykjavik amid COVID-19 lockdowns, during which she hosted small parties for her bubble of friends at home (as allowed under Icelandic restrictions).
When speaking to Gabber Modus Operandi about them contributing to 'Fossora', Björk said she described the new record as her "mushroom album. It's like digging a hole in the ground. This time around, I'm living with moles and really grounding myself."
The album's tracklist is yet to be announced, but two tracks – 'Sorrowful Soil' and 'Ancestress' – are described in The Guardian's article as tributes to Björk's late mother, who passed away in 2018, aged 72.
Björk was one of a number of musicians recently to create original compositions for a new podcast, Listening.