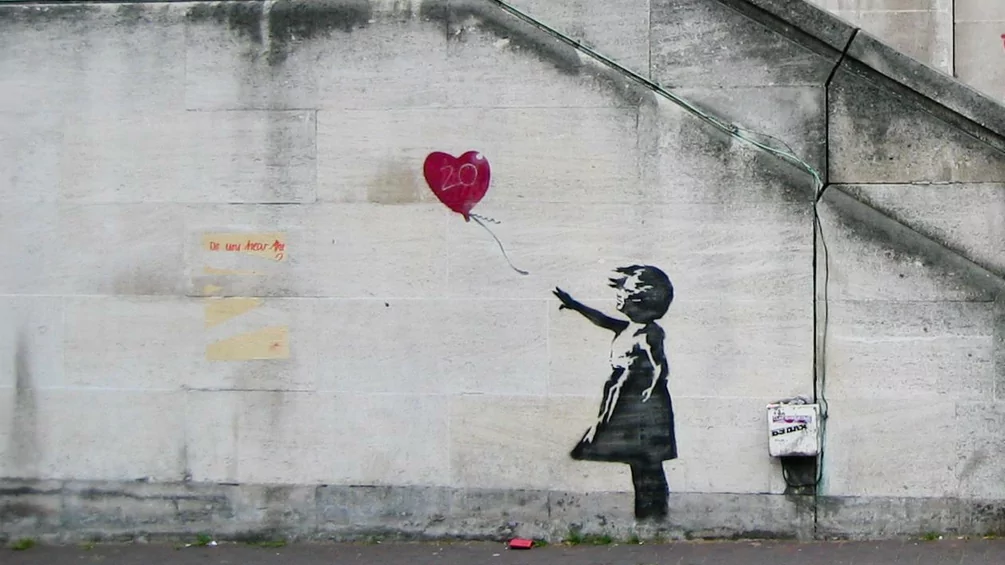 Latest
Banksy is rumoured to have bought a Glastonbury pub
Banksy has bought a historic pub in Glastonbury, according to reports.
The Crown pub is located in the village of Pilton close to the Glastonbury festival site, and was originally built in the 1600s. It's believed that the pub set the graffiti artist back £1million.
According to reports, The Crown underwent an extensive renovation project prior to reopening after a period of closure due to the COVID-19 pandemic. The interior decor is now said to feature feature work by Banksy and the artist's friend Dorcas Casey, who featured in his Dismaland Exhibition in 2015.
Speaking to residents of Pilton, ITV found one person who wasn't particularly impressed by the possibility of Banksy opening the pub. The unnamed person said: "Unfortunately we live in the village where the festival is, so perhaps we have to put up with this sometimes."
The Sun quoted a source that said: "Banksy loved the idea of being part of Glastonbury and its right-on message. It's also a gateway to all the music superstars who attend. He has put a decent chunk of money in."
While the owner of the pub's identity remains a mystery, it's known that the pub is currently being run by Owain Powell, who has also worked as a caterer on the Glastonbury campsite.
This year's Glastonbury festival, meanwhile, is set to take place from 21st-25th June, with the full line-up for the expanded dance music area having recently been announced.