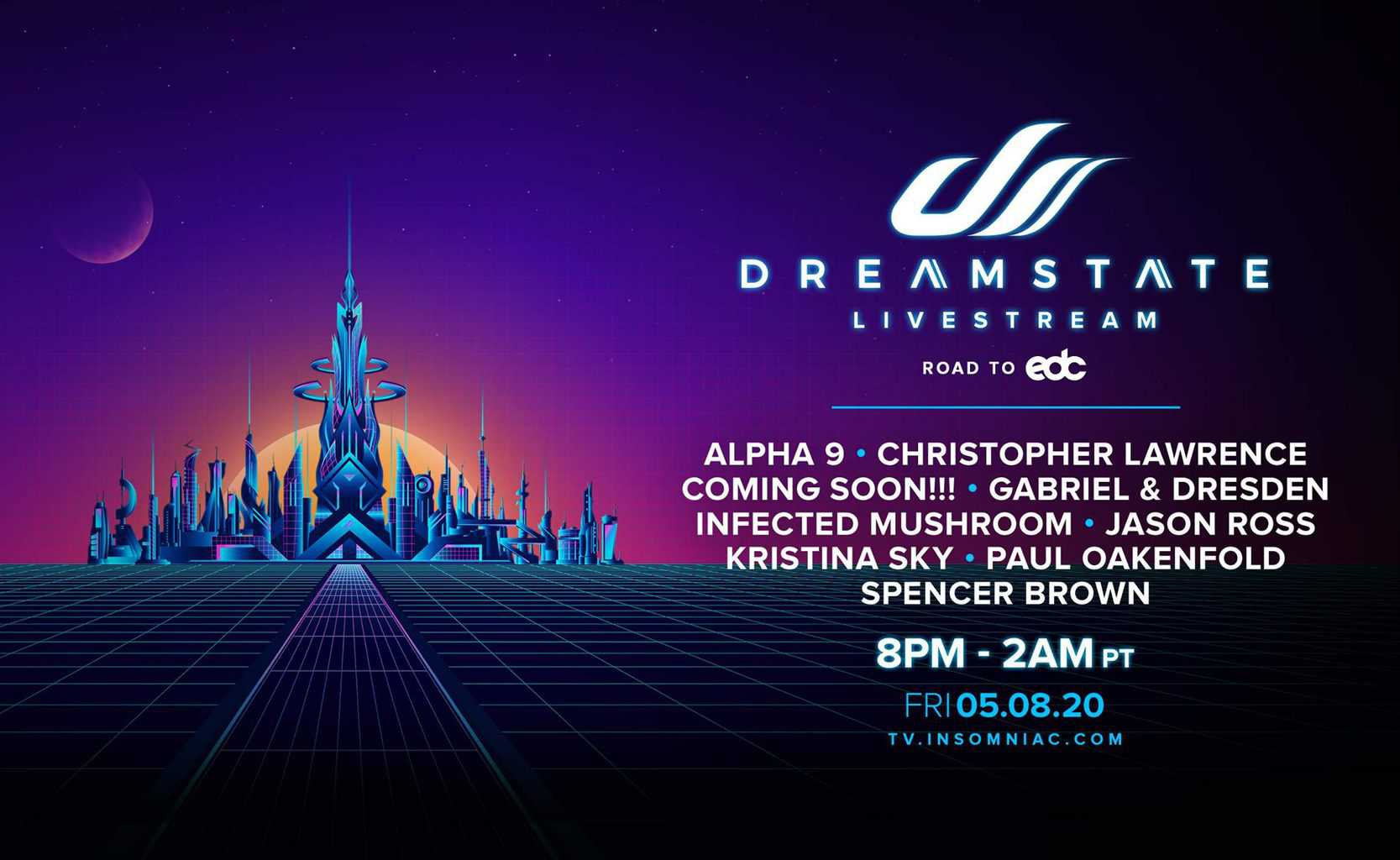 Editorial
Dreamstate Live Stream Lineup is Finally Revealed
Famous music festival brand Insomniac has certainly been capturing our hearts as they continue to hold multiple virtual rave-a-thons for festivals such as Beyond Wonderland, Escape, Hard Summer, and more. After recently having ts Middlelands live stream, they have decided to take things a step further by announcing a Dreamstate debut live stream. Today, they have revealed the full lineup and it is as great as we would have imagined. It features all Trance talent such as music producers ALPHA 9, Christopher Lawrence, Coming Soon!!!, Gabriel & Dresden, Infected Mushroom, Jason Ross, and more.
The Dreamstate live stream will take place this weekend on May 8th from 8 PM – 2 AM PT (11 PM – 5 AM ET). It will be considered a Road to EDC event due to the EDC Las Vegas Virtual Rave-A-Thon taking place next week. If you are looking to "attend" the event, then you can do so by tuning in on Insomniac's Twitch.
Check out the lineup below and stay tuned for the official set times.